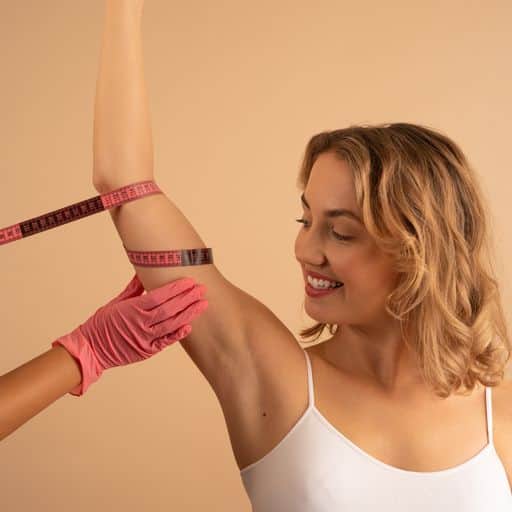 Upper arm lift
Sagging skin on the arms, hanging angled arms can be the result of the ageing process, genetic predisposition or also the consequence of heavy weight loss. An upper arm lift is a possible surgical solution to tighten the skin on the arms and thus give the upper arms a beautiful contour again. The upper arm lift can also be performed in combination with liposuction.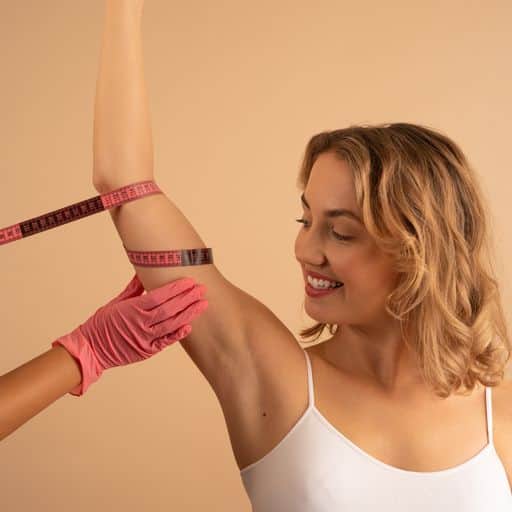 Before the upper arm lift:
In an individual consultation on site, the degree of skin sagging is determined and the procedure is planned and discussed in detail. The attending doctor will inform you about all the possibilities and risks of this procedure.

Upper arm lift procedure:
First, the upper arms are viewed in relation to the body and measured accordingly. To do this, your arms must be stretched out to the side to form a horizontal line. The doctor then marks the area of skin that will be cut away. The fine incision is usually made on the underside of the arms up to the armpit so that the scar is as inconspicuous as possible.

After the upper arm lift:
After the operation, a compression garment is provided by the clinic. The underwear should be worn daily for about 6 weeks to improve wound healing and also so that the skin can adapt to the new shape of the upper arms. In addition, the daily wearing of the compression garment reduces swelling and redness more quickly.